Paddlefest App: Technical Discussion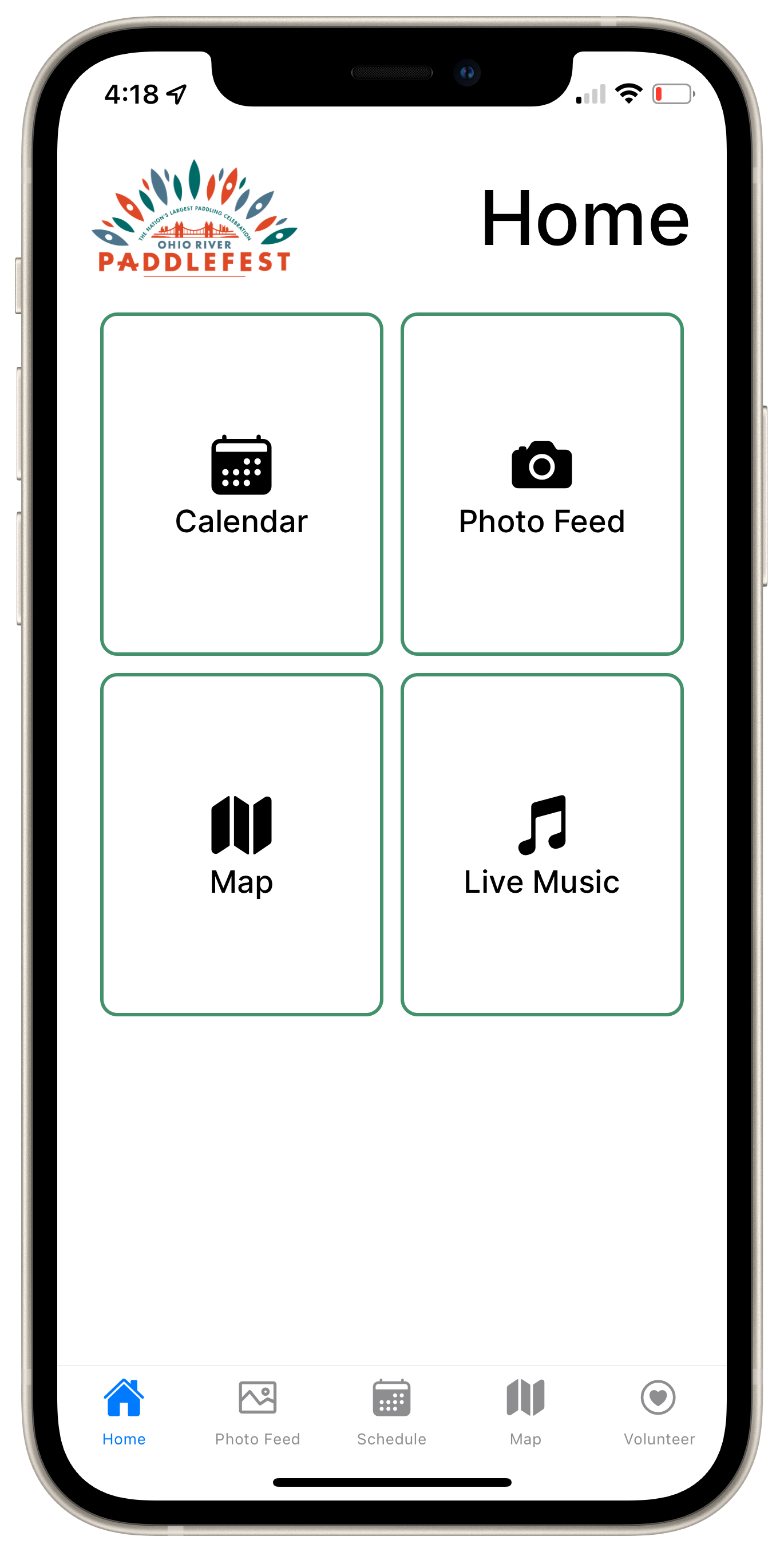 The Idea
Paddlefest is an event on the Ohio River where we put thousands of canoes and kayaks on the river. It is a fundraiser for Outdoor Adventure Crew, and I am a member of the executive board for the event. Many large-scale events like this feature mobile apps allowing attendees to interact with the event and so the event can push urgent updates.
Features
Paddlefest attendees are able to access a calendar of all the events that are happening both for the riverfront festivities and the acutal paddle
Paddlefest is able to send notification blasts to all attendees, helping drive engagement and improve safety and efficiency
A live photo feed allows participants to share their photos with the event and other eventgoers. All photos are filtered on the backend and are stored on an aws s3 bucket.
A map is availible that shows the location of each booth, important event, and upcoming activties.
Volunteers are able to access a hidden page that provides them with more information on their volunteer roles and who to contact for help.
The tech stack
React Native (Expo)
Node.JS (Express) server
Next.js (React) admin panel
AWS S3 bucket for storing photos
Backend is hosted on DigitalOcean Kubernetes